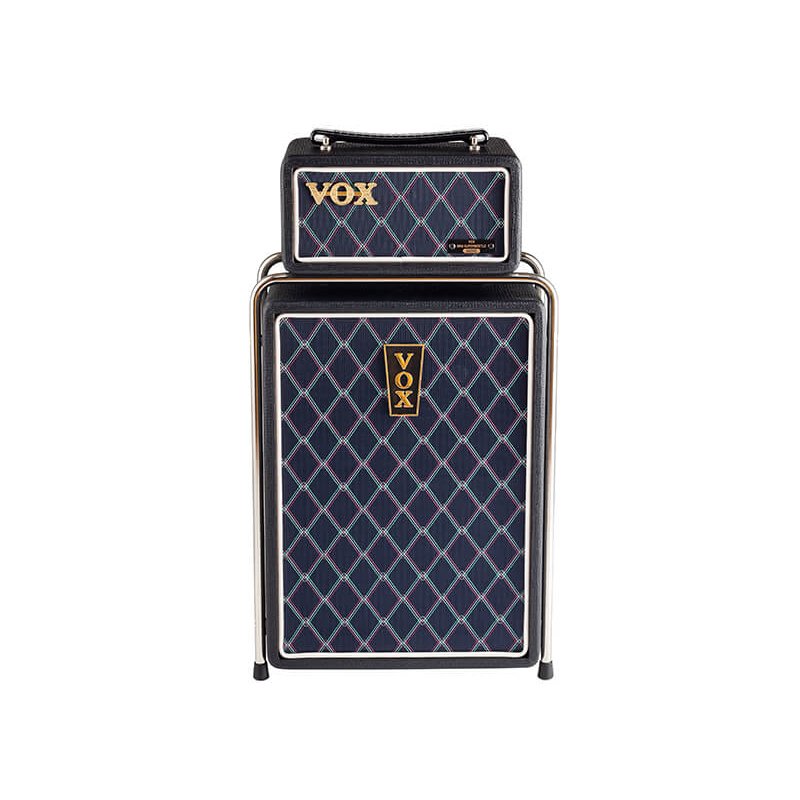 VOX The Mini Superbeetle MSB50 Audio Guitar Amplifier
Description
Iconic sound for your favorite music. The Mini Superbeetle Audio is a Bluetooth speaker with the classic VOX look and sound.
With a retro design that can also be enjoyed as interior décor, the MINI SUPERBEETLE AUDIO is a Bluetooth speaker that fits naturally into your living space. Its audio playback design is perfect for any genre of music, and it includes Bluetooth functionality for wireless playback of your music. Its compact speaker cabinet contains one tweeter and one woofer, delivering a powerful 50W of great sound. Whether enjoying music by yourself or at a party with friends, this speaker delivers the sound you need in a variety of situations.
50W Bluetooth audio speaker
The MINI SUPERBEETLE AUDIO is equipped with one 1-inch tweeter and one 6.5-inch woofer. Its 50W output power lets you experience powerful sound that you would not imagine coming from its compact body. This speaker is designed for the best playback for a wide range of musical styles, from rock to pop to dance music.
Equipped with four-band eq to fine tune your listening experience
The MINI SUPERBEETLE AUDIO provides the standard controls for TREBLE, MIDDLE, and BASS, as well as a SUB-BASS to support the sub frequencies in dance music and electronic music.
AUX IN jack
Plugging into the AUX jack allows you to play back even from an audio device that does not support Bluetooth.
Equipped with a guitar input and an AC30 modeling circuit that covers guitar sounds from clean to crunch
The MINI SUPERBEETLE AUDIO supports not only audio playback but also guitar input. It provides an internal circuit that models the sound of the AC series. Use the three controls GAIN, TONE, and VOLUME to enjoy a range of guitar tones from clean to crunch.
The MINI SUPERBEETLE AUDIO is also equipped with an amPlug IN jack. You can connect your favorite amPlug to further expand your range of guitar sounds.