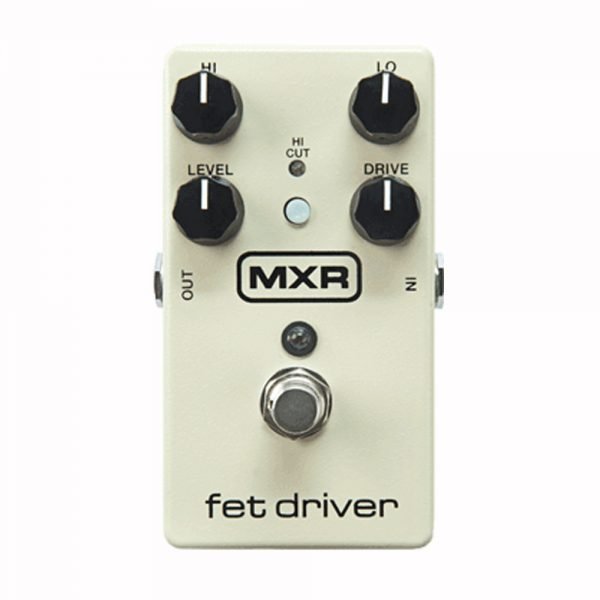 JIM DUNLOP M-264 MXR FET DRIVER-EA
Description
EFFECTS
Featuring a unique circuit design, the MXR FET Driver captures the rich, creamy sound of an overdriven tube amplifier by cascading an op-amp gain stage into a FET stage. The FET Driver thickens up lead tones with musical, amp-like distortion and sustain without the fragility and inconsistency associated with tubes.
The FET Driver features a simple but responsive set of controls. Set your volume level with the Output control, and then use the Drive control to dial in the grit, from subtle soft-clipping to early stage distortion. Fine tune the FET Driver's sound by tweaking Hi and Lo boost/cut controls, and push the Hi Cut switch to roll off high end frequencies when playing in high volume situations where excess noise is apparent.
The FET Driver features true bypass switching and comes in a heavy duty metal housing that's ready for the road.
Alat Musik , Gitar , Gitar Akustik , Gitar Listrik , Gitar Elektrik , Gitar Nylon