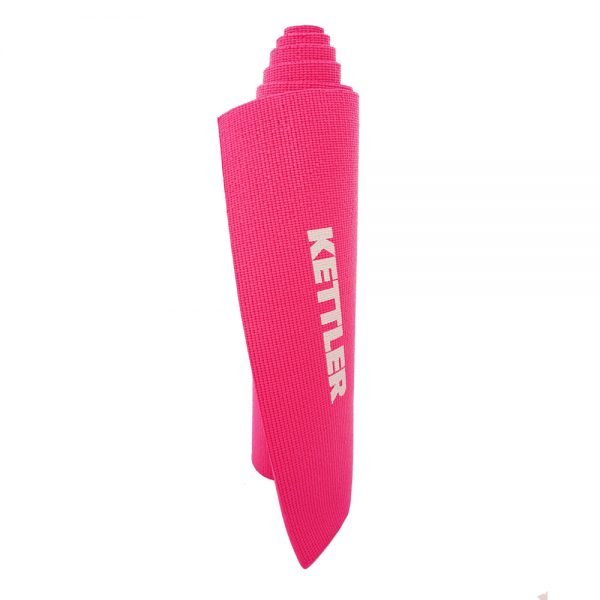 (Bundling) KETTLER YOGA MAT (RED/BEETROOT) 8MM 104-200 + YOGA MAT CLEANER 100ml
Size: 68 Inch * 24 Inch, 8.0 mm ( + MESH BAG)
Description
The Yoga Mat is a must for all balance, yoga and pilates exercises. Regardless of the floor surface, the mat offers a firm hold and thanks to the integrated carrying handle, it can be quickly rolled up and taken with you.
Size: 68 Inch * 24 Inch, 8.0 mm
———————————————————————————————————————————————-
KETTLER Yoga Mat Cleaner
isi: 100ml
Clean & refresh your mats and props. This light scent is derived from organic lavender essential oil & has therapeutic properties.
All natural & organic ingredients
Organic Lavender Natural Essential Oils
Great for sensitive skin
100% safe & non-toxic
Safe for all mats & props
Direction:
Shake well before using. Spray 3 times onto a damp clean cloth and wipe mat clean. For a deeper cleaning, spray surface of mat. Gently scrub with damp cloth and wipe again with clean cloth. Air dry mat before rolling up.
Caution:
Use only as directed. For external use only. Do not apply on skin, open wounds or broken skin.Avoid contact with eyes. Keep out of reach of children. Stop use if irritation occurs.
Ingredients:
Distilled Water, Lavandin Extract, Lavender Essential Oil*, Saponified Coconut Oil*, Olive Oil*, Jojoba Oil*, Witch Hazel, Hemp Seed Oil*, Tea Tree Extract, Tea Tree Essential Oil*