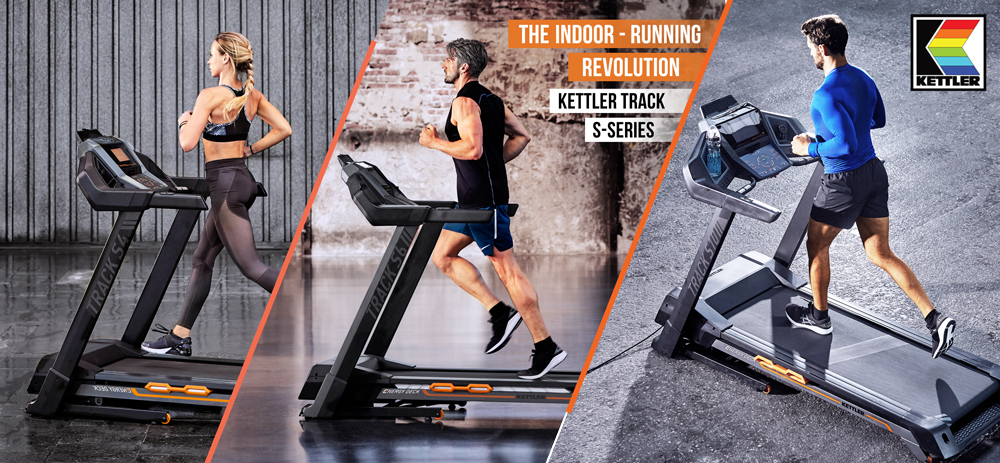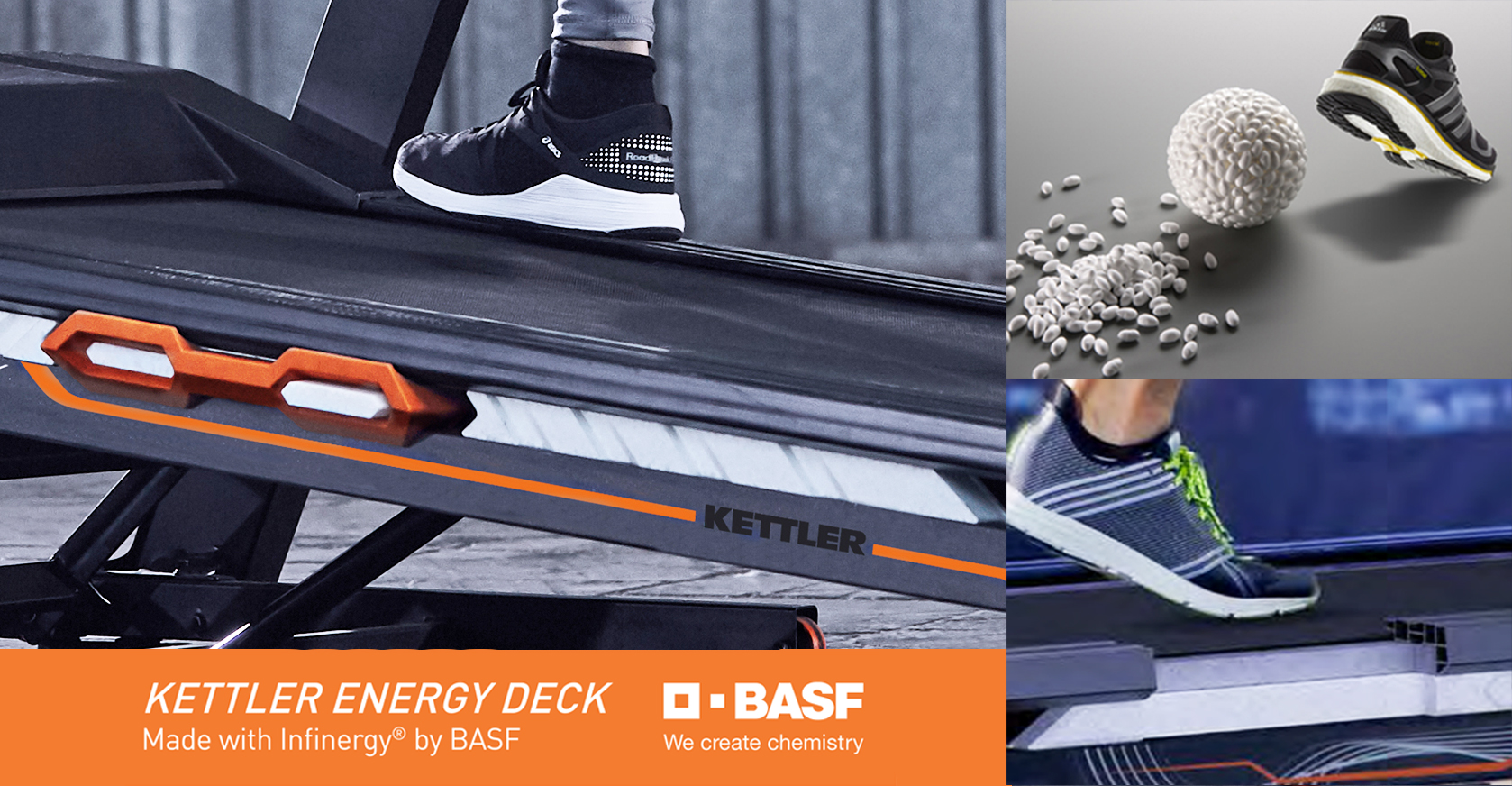 The KETTLER TRACK S SERIES takes the running feel to a new level
Utilizing BASF's Infinergy technology, KETTLER introduces world's first expanded thermoplastic polyurethane materials into its running deck. The same material that Adidas uses in its Ultraboost running shoes. The BASF Infinergy cushioning installed in the Energy Deck of the treadmills provides a strong force for pushing off, allowing for a natural and dynamic feel for runners. Provides outstanding shock absorption capacity, allowing runners to minimize injuries possibilities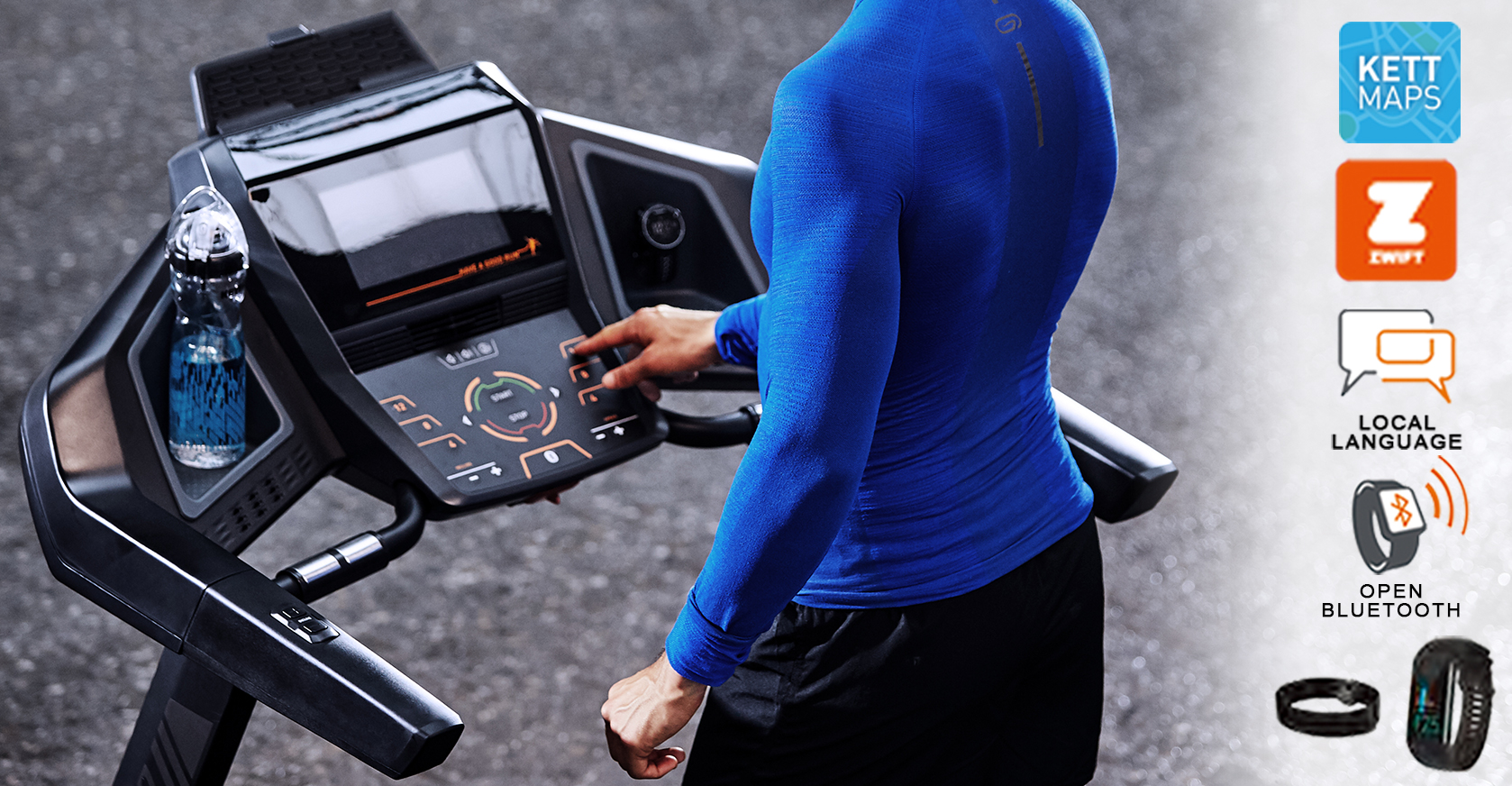 New Tech that always keep you informed about your performance
New Tech that always keep you informed about your performance The Modern and intuitive display allows multiples users to get the most out of the Treadmills. Both speed and incline can be easily set via shortcut keys. Interconnects to a variety and types of leading sports APPs, either via sports timepiece, Bluetooth chest straps, mobile phones, or tablets. Fully compatibles with KETTMaps® , allowing users to connect to more than 120,000 km of visually realistic video course materials that are guaranteed to bring diversity to your training routine..
.
THE NEW KETTLER TRACK S SERIES HAS IT ALL
Whether recreational or professional athlete – many runners consider a treadmill session no longer just as bad weather solution, but already as an integral part of the training routine. With the KETTLER TRACK S Series, the product range is now extended by a new generation of Innovative treadmills, which make indoor training a real running pleasure.
.
CHARGE YOUR RUN - THE INDOOR-RUNNING REVOLUTION
Compared to running in nature, the impact load when exercising on the treadmill is more controllable. The Running sessions on the TRACK S series are therefore gentler on the joints, tendons and ligaments. This is made possible by the innovative "KETTLER ENERGY DECK", you will experience ideal damping conditions and a rebound effect that will return part of the impact energy with every step.
.